What is it about? Almost 65,000 tons of clothes are thrown away in donation bags in Switzerland every year. The idea of ​​it. help the poor. But often that help doesn't arrive at all. According to one EU report Clothes donated to Africa or Asia often end up in landfills.
Where do donated clothes end up in Switzerland? The largest Swiss collection company, Texaid, annually collects 80 thousand tons of clothes in Europe. Two-thirds of the collected money is used in companies in Italy, Belgium or Eastern Europe. Texaid processes the remaining third in its own plants. Of these, 58 percent are resold abroad as used goods. 17 percent is recycled into cleaning rags and another 17 percent into recycled wool. The remaining 8 percent is wasted.
The situation is similar at Tell-Tex AG, which is the second largest clothing collector. 65 percent of the collected clothes are exported to European countries, processed by various companies, and then resold by local dealers. The remaining 35 percent is recycled into cleaning rags or raw materials. Most of the clothes donated at Caritas are reused in Switzerland, helping low-income people or asylum seekers.
What happens to the clothes in the destination countries? Collection companies such as Texaid sell disposable clothing in Africa, Eastern Europe and Asia, among other places. There they are resold by clothing sellers. However, according to the EU report, the vast majority of clothing that ends up in Africa or Asia is unfit for sale and ends up in landfills. In Ghana alone, 160 tons of old clothes are sold daily. Half of it ends up in a 20-meter-high mountain of trash on the beach in the capital, Accra. Texaid denies that its clothing ends up directly in landfills. "We only export wearables to developing countries, so direct disposal is largely out of the question."
How problematic is fast fashion for such countries? Very problematic, says Greenpeace Switzerland. The fact that so many clothes end up in huge landfills or in the sea has devastating consequences for people and the environment, according to Michel Sandmaier, spokesperson for Greenpeace Switzerland. In particular, clothes from fast fashion and ultra-fast fashion brands are harmful. "These clothes are neither biodegradable nor recyclable because they are mostly made of plastics and composites," says Sandmeier.
"By exporting old clothes, the Global North has found a back door to get rid of its non-recyclable textile waste and is forcing countries in the Global South to deal with these mountains of waste," says Sandmeier.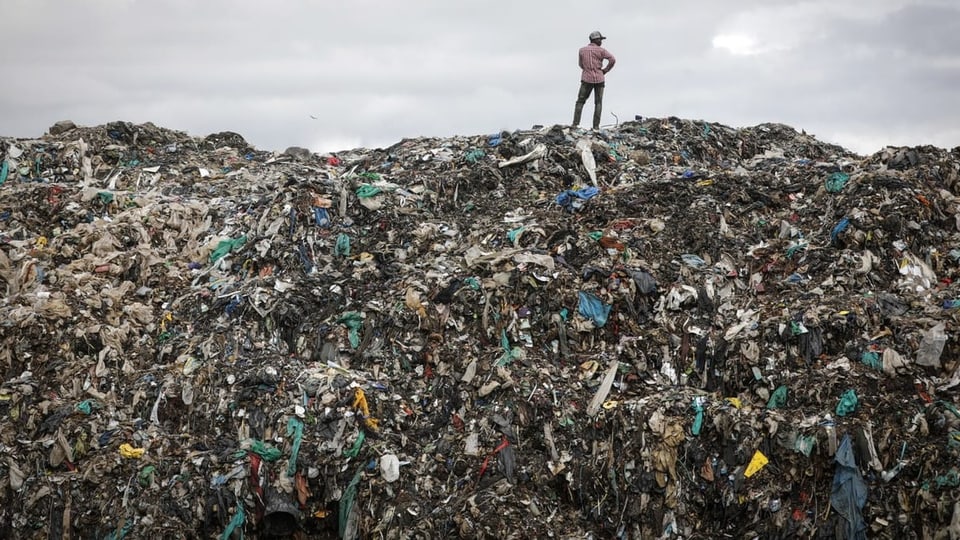 Does donating clothes still make sense? "If the primary goal is to get rid of clothes that no longer wear, there are more environmentally sound options," says Sandmeier. "Clothes can be exchanged, passed on to friends, sold, donated to second-hand shops or local projects, where only what can be used is accepted."
Caritas also tries to use as many clothes as possible in Switzerland. It is more stable than export. "There are about 722,000 people living in this country who suffer from poverty. Especially single mothers are happy to buy clothes from us at a low price," says Switzerland's Caritas.